Diversified Portfolio currently held of $185 M and growing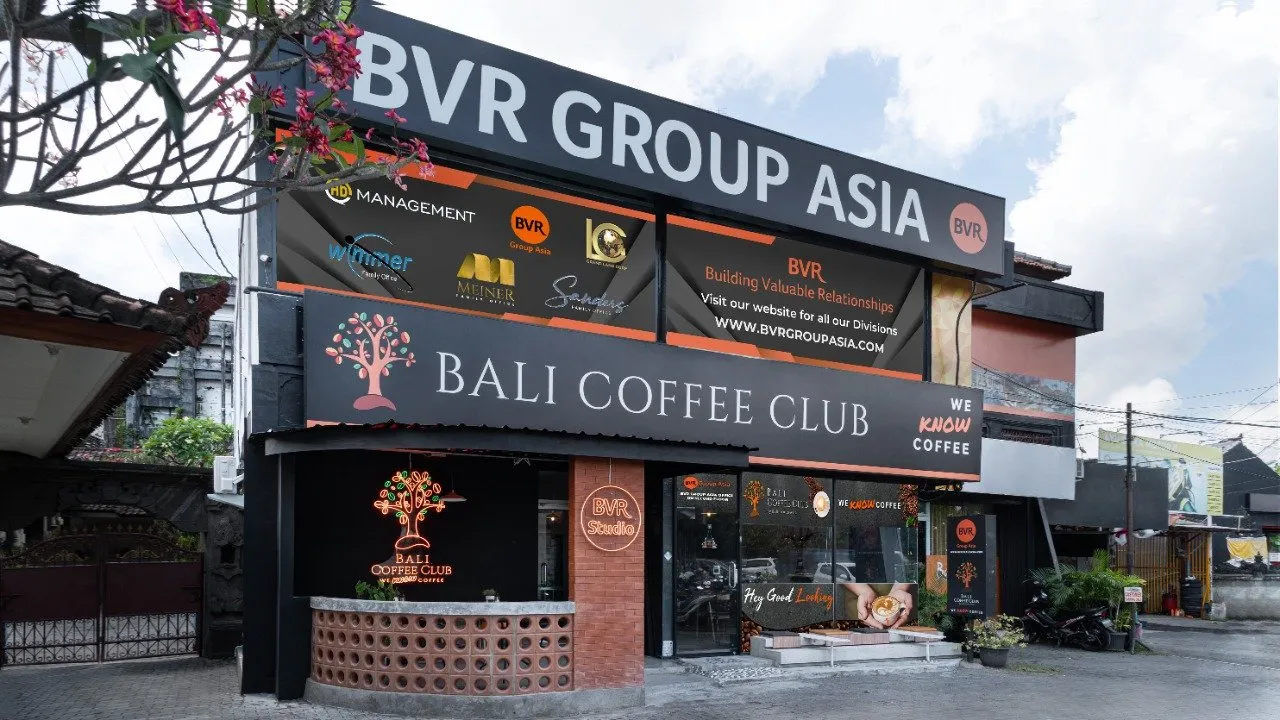 The Vision for BVR Group Asia was inspired by our founder from decades of business experience in various countries throughout the globe, bringing a fully integrated harmonious team of talent and divisions together to ensure knowledge efficiency and quality are maximized for the benefit of the project and the client. 
Bali Coffee Club (BCC) - Canggu & Sunset
Bali Coffee Club has land area of 250 sqm and building area of ±290 sqm. BCC gives you the original taste of high quality Balinese Coffee. Also, BCC serves you special food and beverage in Indonesian and Western Cuisine.
The Chillhouse
GLC acquired beautiful villa in Canggu with land area of 2,600 sqm and building area of ±1,220 sqm. The Chillhouse is a tropical lifestyle retreat that offers stylish accommodation and delicious organic meals, along with yoga sessions, surfing, body and soul treatments, and a wide range of cultural and healing activities.
Commercial Land - Surabaya
This asset is located in a commercial area with a land area of 2,000 sqm.
Magdalena Bay - Mexico
The Magdalena Bay project will be a large-scale sustainable eco tourist and cruise ship destination, designed with cutting-edge green technologies.
Guam
The 280 Acre resort property is located on the Island of Guam which is the southern most of the Marianas Island Chain and the closest United States possession to Asia.
Property in California
This historic home is an Architectual gem and one of a kind, it is a must see. Ideal for families with its fully fenced, 2-acre park like landscaped grounds with lovely old walnut trees, mimosa trees, shrubbery, honeysuckle and wild grapes growing.
Development Land in California
This Land position at peninsula Thurston and Clear Lake. Beauty Centre will be developed in this land.
Heaven Project - Kerta, Gianyar
Heaven Project located at Jl. Raya Payangan, Kerta, Payangan, Gianyar, Bali. The asset has total land area of 20,000 sqm. This asset is vacant land and surrounded by ayung river. In general, the land level of the asset is higher than the road surface in front of it.
Pompano Project
The Pompano Beach Florida Residential Mixed Use Project is an 8 story luxury apartment building with an accomodation for retail and office uses located on the building's street level. The Project will include 65 modern luxury apartment units with structured parking and a resort style pool deck and resident amenities that will include a fitness center and multi purpose facilities for meetings and entertaining.
GLC utilizes a highly structured real estate investment strategy coupled with a unique access to proprietary trading platforms and long-term relationships with investors and institutions representing all levels of the capitalization stack.
Through its Participating Cash Flow Debt Vehicle, Grand Land focuses on real estate opportunities with targeted returns in the 14%, 28%, and 36% annualized, giving GLC Co-Investment Partners, Family Offices, Insurance Agents and select partners the flexibility to select 12, 24, and 36 months durations to match the clients' individual investment mandates.
*Disclaimer: This is not an offer to buy or sell securities. The information provided about the selected assets is based on the best available information and is subject to change at any time as Grand Land Corporation acquires and disposes of assets frequently. Grand Land Corporation does not make any warranties about the information provided herein and each respective party must do their own due diligence and verification of the governing documents associated with the opportunity. Grand Land Corporation is a company with over 50 years of experience in the hospitality, food and beverage, real estate development and real estate asset management with a focus on structured financing for all components of assets acquisition, development and management.
Want To Know More About Us?